day three was definitely water day.
we spent the morning/afternoon at poppy beach with the family.
because it was memorial day it was SO crowded, but it made for some good people watching... my favorite past time :)
disclaimer: i have big boobs, it's no secret... big boobs and swimsuits equal lots of cleavage..so get ready to see some!
he likes to kiss my cheek apparently cuz i have ten million pictures like so, but it's precious.
baby girl is the cutest chubbiest lil thing, i can't even handle it. plus she loves me the most.
look at those legs!!
lots of shell collecting and jumping waves.
boogie boarding.
& zoe.
catching some rays on the shore. i'm fairly certain my mother didn't step foot in the ocean the whole trip.
because the beach wasn't enough, we went back to the condo and spent some good quality time at the pool. matt quickly became the trick master and my nieces and nephews were crawling all over him. he's gonna be such a good daddy one day :)
we got some serious sun this day and now are suffering from a bad case of the peels.
we finished memorial day off by having a bbq back in the condo and watching a movie.
it was a great day!
love.
amyLynn.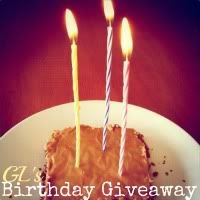 p.s. check out this sweet week of giveaways!!